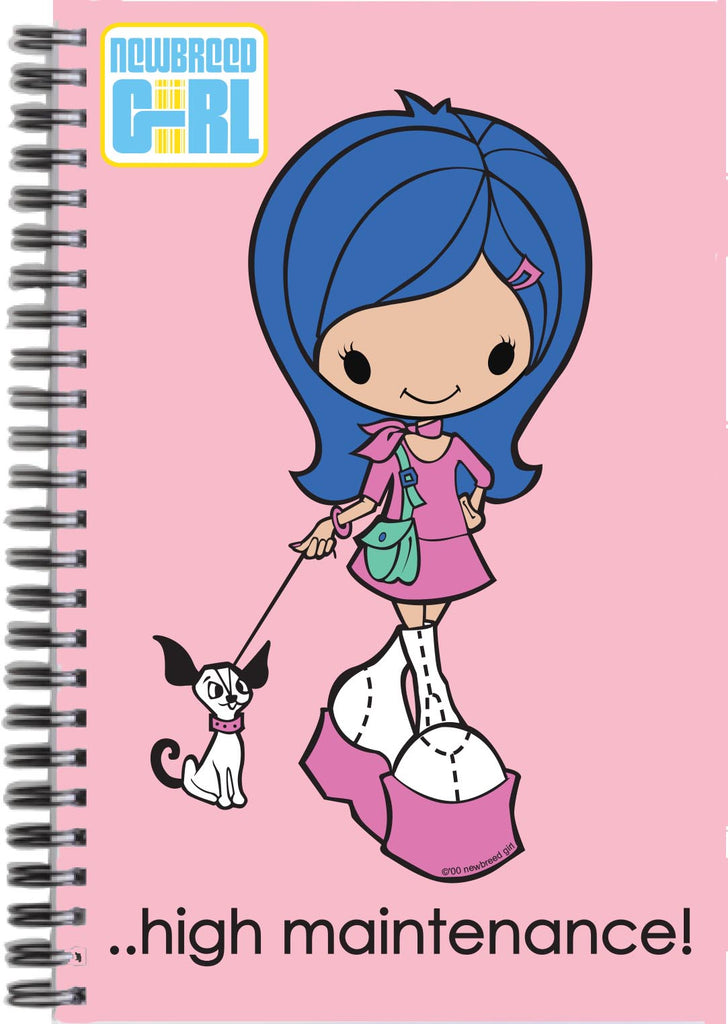 1990's Glitter Girliez HIGH MAINTENANCE Notebook
THE SCOOP:  HIGH MAINTENANCE is #52 in a series of 125 iconic Girl Empowerment Girlies sketched and printed on T shirts and hoodies. Sold in mall stores & Delias Catalog in the late nineties/Y2k. Which one did you have?
Signed by artist
Copyrighted with the Library Of Congress
THE DEETS: This is a notebook with lined pages. Measures  5.5 x 8.5in
PLEASE NOTE, there is NO glitter on these notebooks.

 

The word Glitter refers to the original T shirt brands glitter print
OFFICIAL NEWBREED Girl Product.
MADE IN USA.. yeah!
#mallculture #DeliasCatalog #NewBreedGirl