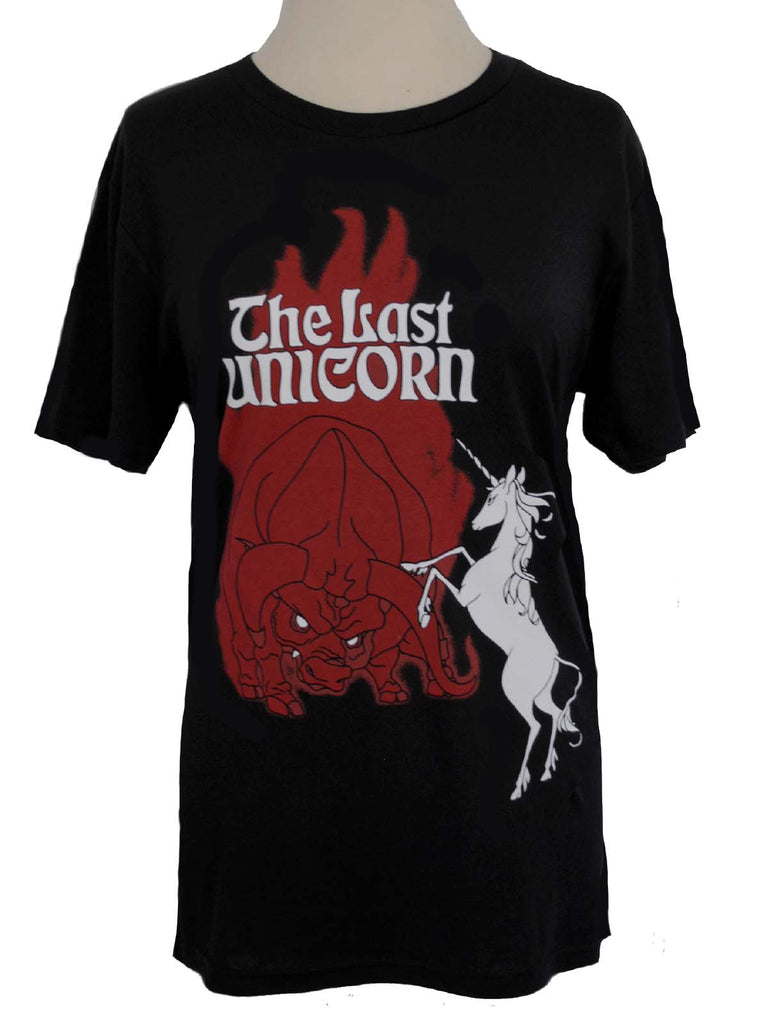 LAST UNICORN Premium T-Shirt: Collectable Item- Last One
LAST OF ITS KIND!  Collectable item - No restocks
THE SCOOP:  From the PREMIUM collection. This may very well be the nicest quality T shirt you will ever own! Introducing the most highest quality, middleweight tee ever produced!  Featuring a hand-drawn rendition of a vintage 1980's poster. The penmanship is intentionally 'raw' with muted tones of red, black and white silkscreened in soft inks.A true vintage vibe!
THE DEETS:  Sizing is similar to the unisex shirt but this shirt is made in an organic blend of luxury modal and premium combed cotton for the ultimate t shirt snob. Buttery soft, feather-light feel, fantastic drape and bounce. This shirt will become your go-to comfort shirt.  The shirt feels quite bouncy but after wash the fabric will beef up to feel like velvety cotton
This Tee has a relaxed yet modern fit, updated slimmer neck rib and silkscreened by hand, the old fashioned way (not digitally) with quality inks that will not peel off after wash!
The photo is a size SMALL, comparable to our standard Unisex small. The size chart listed in the photo section indicates the width of a T shirt laid out FLAT on a surface and measured from side seam to side seam, 1 " under armhole

FULL CHEST MEASUREMENTS

Size S: Chest: 36/37" Length: 28"
Size M: Chest: 38/39" Length: 29"
Size L: Chest: 40/41" Length: 29"
Size XL: Chest: 42/43" Length: 30"
Size 2XL: Chest: 44/45" Length: 30

The Last Unicorn © 1982 ITC Films Inc.