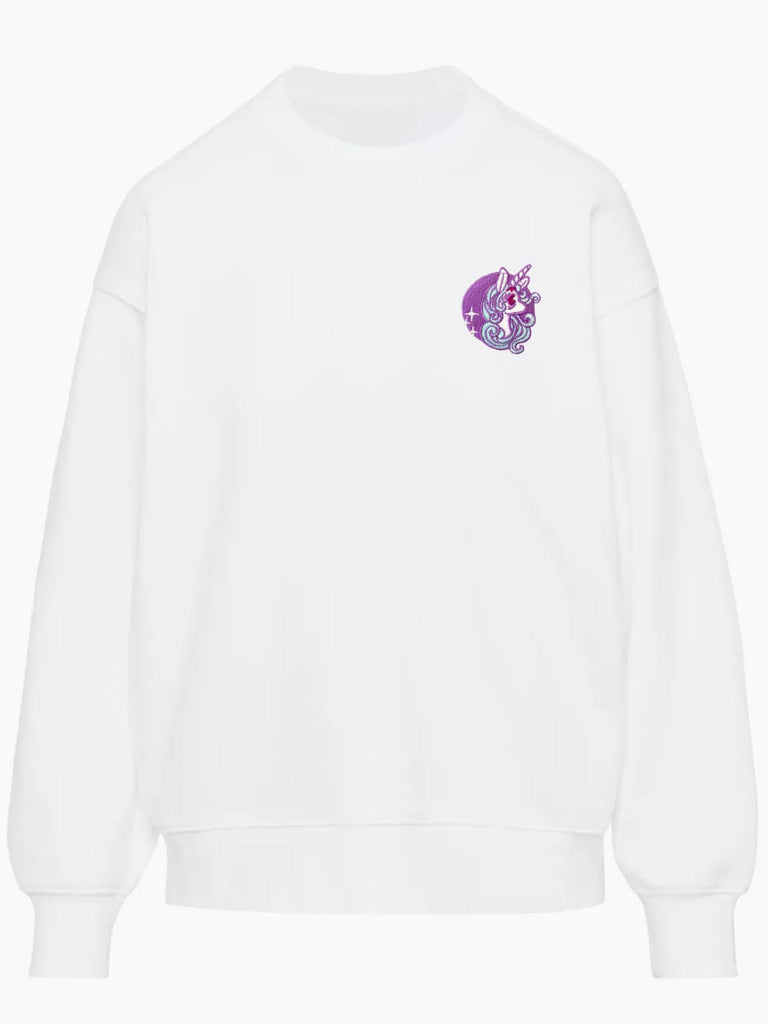 EMBROIDERED Unicorn Fleece Pull-Over
Clearing out the sample room and found these ONE-OF-A-KINDS!
Snuggle up in this cosy pull-over, embroidered with a Kawaii Last Unicorn on the left chest

Our cosy pull-over sweater is a standard UNISEX fit made in fleece, brushed, fluffy inside.  Looks great when sized up and worn oversize!

THE MEASUREMENTS: The posted measurements on the size chart are HALF measurements. It has been measured LAID OUT FLAT- SEAM TO SEAM- 1" BELOW ARMHOLE. 
S:   21" chest measured FLAT seam to seam   (fits chest 34-35in)
M:  22" chest measured FLAT seam to seam  (fits chest 36-37in)
L:   23" chest measured FLAT seam to seam  (fits chest 38-39in)
XL: 26" chest measured FLAT seam to seam  (fits chest 40-41in)
2X: 27" chest measured FLAT seam to seam  (fits chest 42-44in)

65/35 Cotton / Synthetic blend:  100% Cotton Face