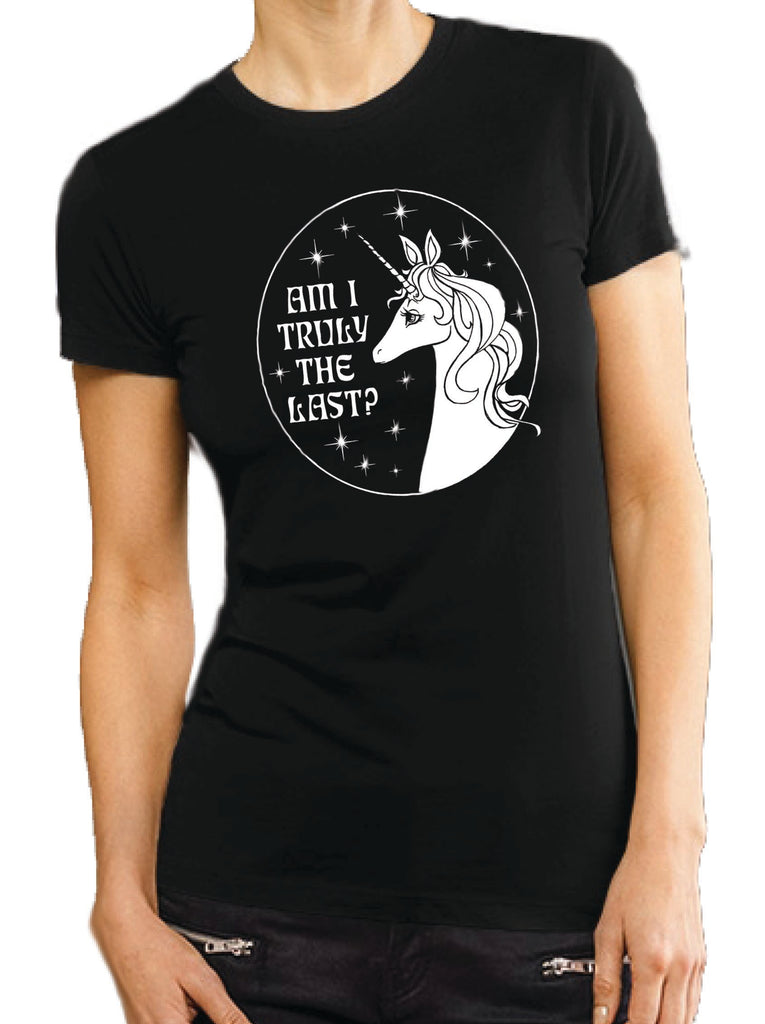 AM I TRULY THE LAST? Skinny T Shirt: PREMIUM COLLECTION
THE SCOOP:   AM I TRULY THE LAST?  This may very well be the nicest quality T shirt you will ever own! Introducing the most PREMIUM highest quality, middleweight tee ever in USA!

THE DEETS:  Made in an organic blend of luxury modal yarn and premium combed cotton for the ultimate t shirt snob. Buttery soft, feather-light feel, fantastic drape and bounce

Featuring our hand-drawn rendition in a medallion design with words AM I TRULY THE LAST silkscreened, the old fashioned way, with soft quality inks. Unlike a machine generated print, the artwork will not crack nor peel despite multiple washings

The model is 5.8, 124lbs, wearing a size S: 34" chest

S: Chest: 35-36"
M: Chest: 37-38"
L: Chest: 40-42"
XL: Chest: 44-46"
Inspired by The Last Unicorn © 1982 ITC Films Inc.