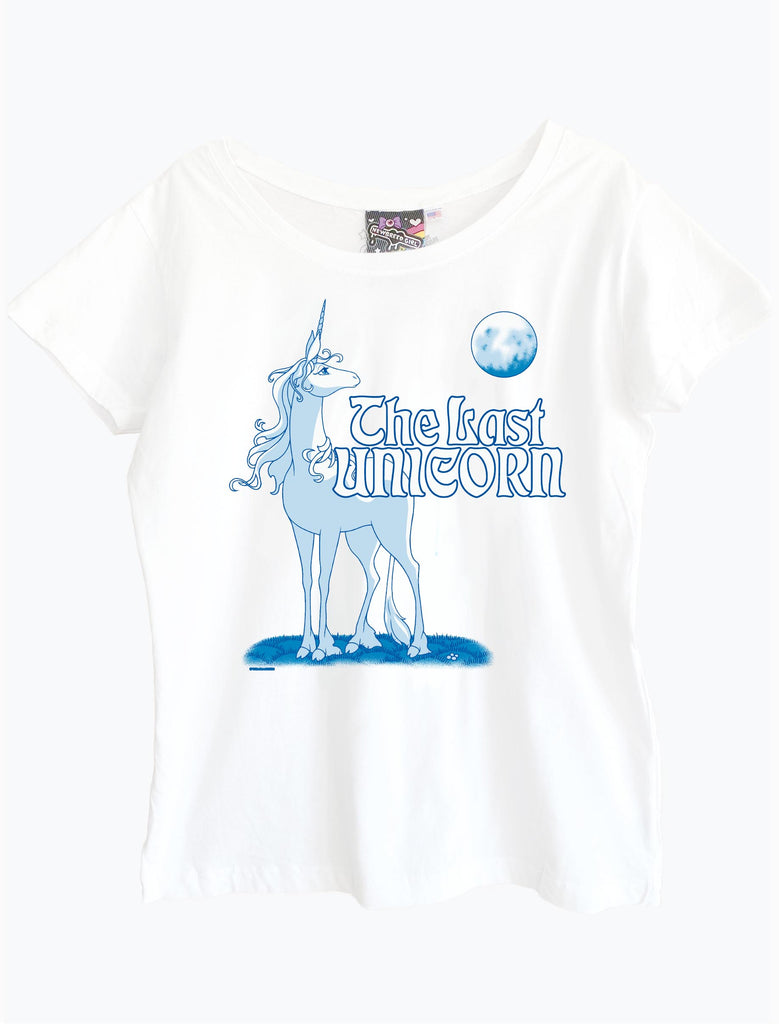 LAST UNICORN Movie White Scoop Neck
Clearing out the sample room and found these ONE-OF-A-KINDS!

These samples really are THE LAST, very limited, only a handful. Make sure its yours!
This top runs intentionally (very, very) oversize. It has a wide scoop neck, dropped shoulders and is made locally in super-soft thick cotton. Made in USA!

The neckline falls slightly off the shoulder & the length is high hip, skimming the crotch. It also looks great tied in a knot at waist.

Suitable as a PLUS SIZE fit

XS: FITS CHEST 35-36in / LENGTH 25.5 / NECK SEAM TO SEAM: 10.5in
S: FITS CHEST 37-38in / LENGTH 26 / NECK SEAM TO SEAM: 11in
M: FITS CHEST 39-40in / LENGTH 26.5 / NECK SEAM TO SEAM: 11.5in
L: FITS CHEST 41-44in / LENGTH 27 / NECK SEAM TO SEAM: 12in
XL: FITS CHEST 45-50in / LENGTH 27.5/ NECK SEAM TO SEAM: 12.5in
2XL: FITS CHEST 46-52in / LENGTH 27.5/ NECK SEAM TO SEAM: 12.5in

100% cotton w/ soft inks

The photo is a size XS