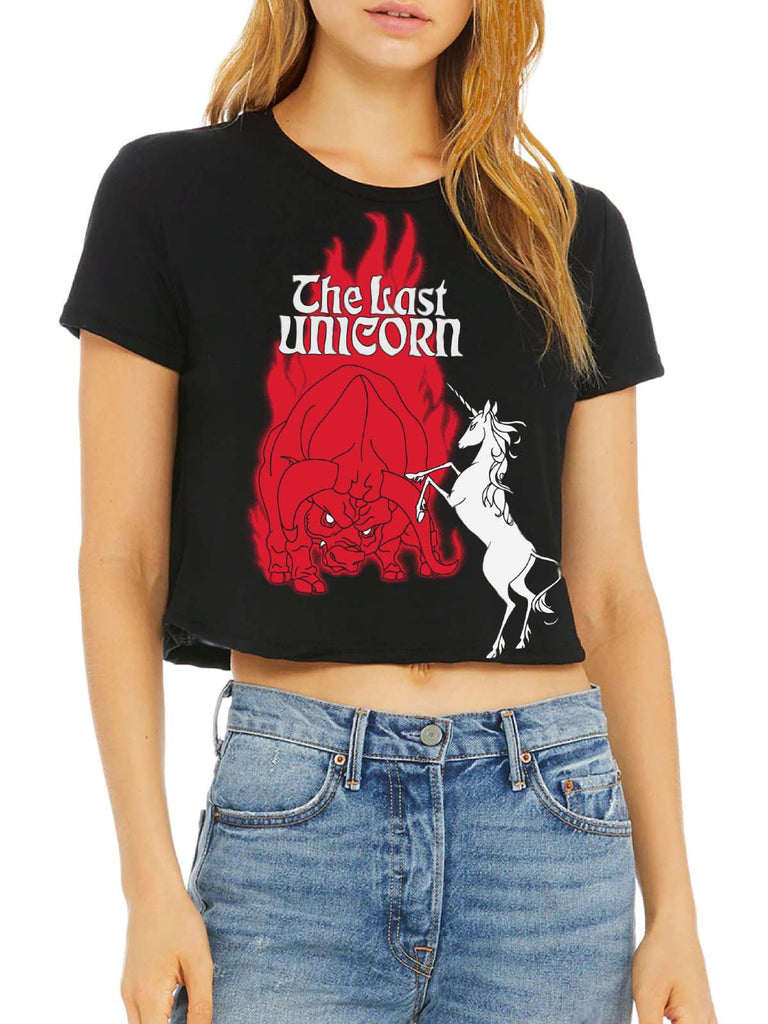 The Retro Poster Crop T Shirt: Not many left!
This crop T-shirt features a very popular design, the RETRO POSTER.  This is a rendition of a 1980's poster hand sketched 'raw'.  The red, black and white coloration screened in soft inks, adds to a true vintage vibe

Size S: Chest: 34" Length: 18"
Size M: Chest: 36" Length: 18"
Size L: Chest: 38" Length: 18.5"
Size XL: Chest: 40" Length: 19"

100% cotton with soft inks.

The model is 5.8, 115lbs, wearing a size Small . In real life the crop shirt is a little longer than it appears on the model
The Last Unicorn © 1982 ITC Films Inc.